Antigen(s)
Vectors
Delivery
Manufacturing
And Why They Matter:
saRNA vaccines adapt viral RNA amplification mechanisms to induce robust antigen-directed immunity
Successful saRNA vaccine development relies on its antigen, vector, delivery, and manufacturing
saRNA vaccines offer potential advantages to conventional RNA vaccines
Introduction
The current universe of vaccines can be divided into two main categories, conventional vaccines and nucleic acid vaccines (Blakney et al.). Conventional vaccines are based on a protein adjuvant, and nucleic acid vaccines can be based on DNA or RNA. For this blog, we will focus on nucleic acid vaccines based on RNA structures and, in particular, self-amplifying RNA vaccines (Figure 1).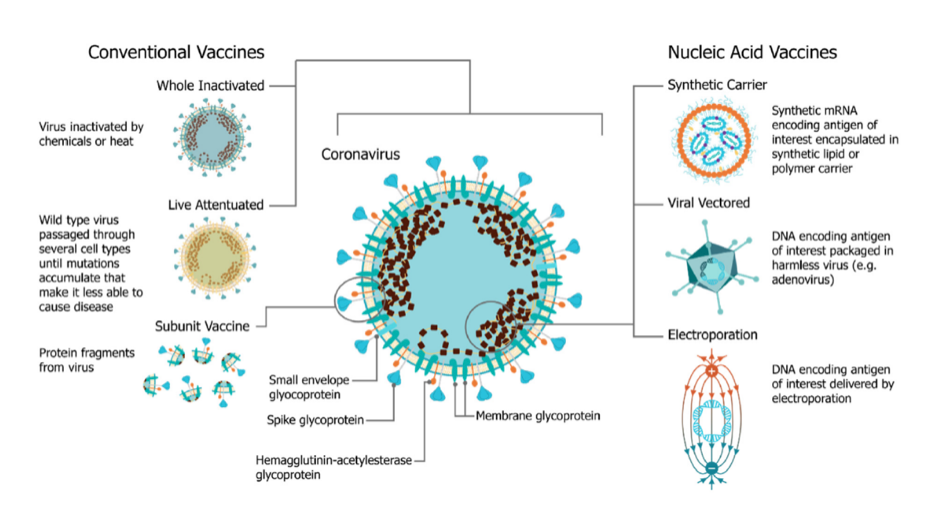 There are three major types of RNA vaccines:
Conventional, non-amplifying mRNA molecules (mRNA).
Base-modified, non-amplifying mRNA molecules (mod mRNA). These vaccines incorporate chemically modified nucleotides into their RNA bases.
Self-amplifying mRNA molecules (saRNA). These vaccines have auto-replicative activity.
All RNA vaccines offer three key advantages of rapid development, modular design, and cell-free synthesis. Additionally, saRNA vaccines permit lower dosing due to self-replication. This potency advantage of saRNA reduces the burden of manufacturing for both the drug substance and product. During a pandemic response, this would ultimately enable a greater percentage of the population to be vaccinated in a shorter amount of time (Blakney et al.). Unsurprisingly, since 2018 there has been a dramatic increase in the number of annual publications related to saRNA vaccines (Figure 2).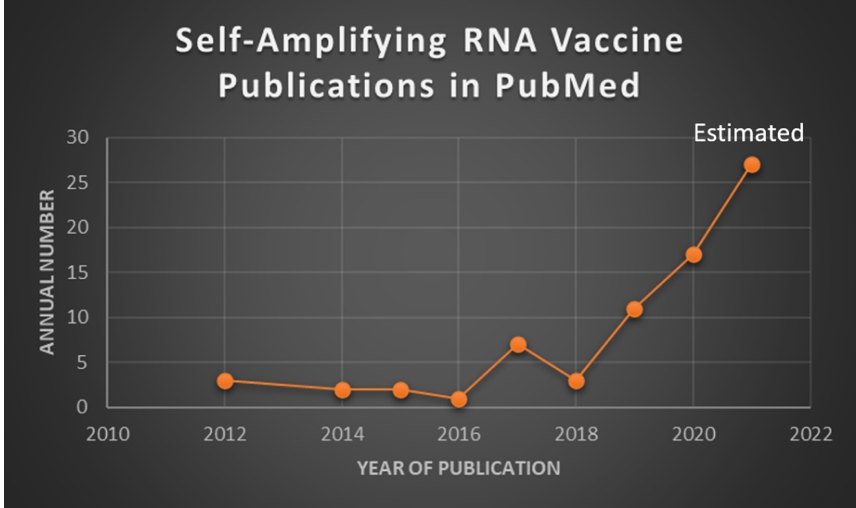 In 2012, the seminal publication by Geall et al. appeared in PNAS as the first report of using a non-viral lipid nanoparticle formulation to deliver saRNA as a vaccine. Impressively, this article has now received more than 24,000 views and more than 15,000 downloads. A possible explanation for the noticeable rise in annual publication numbers after 2018 could be the increased interest in RNA-based vaccines triggered by the emergence of promising chemically modified mRNA vaccines in various preclinical studies.
Four Major Pillars
The following sections summarize the "four major pillars" required for the successful design and development of a saRNA vaccine (Blakney et al.).

Antigen Design
saRNA vaccines have been primarily investigated for active vaccination strategies for the prevention of infectious diseases. This section summarizes the various applications for saRNA vaccines based on the antigen to which they are designed.
A. Viral Glycoproteins: saRNA encoding viral glycoproteins are the most predominant application. The breadth of these vaccines is broad and includes:
respiratory-transmitted viruses (SARS-CoV-2, respiratory syncytial virus, influenza),
insect-transmitted viruses (VEEV, Zika, Ebola)
animal-transmitted viruses (rabies)
sexually transmitted viruses (HIV-1)
Importantly, it is possible to co-deliver saRNA encoding multiple antigens (Magini et al.) to induce a humoral response and protect against multiple pathogens in one vaccine.
B. Bacterial Antigens: A more recent application for saRNAs is bacterial antigens. These saRNAs are limited to protein targets, as opposed to polysaccharides and non-protein surface markers. For example, Maruggi et al. investigated the immunogenicity and efficacy of saRNA against Group A and Group B Streptococci as model bacterial pathogens. They achieved partial protection against infection in a maternal immunization/pup challenge model using two different antigens encoded.
C. Parasitic Antigens: saRNA vaccines have been tested against two parasitic indications, Toxoplasma gondii and Plasmodium. A saRNA vaccine with six T. gondii-specific antigens protected mice against a lethal T. gondii challenge after a single intramuscular injection (Chahal et al.). A second saRNA vaccine with T. gondii antigens in a murine model achieved partial protection, prolonged survival time, and reduced brain parasitic load (Luo et al.). In mice, a saRNA vaccine encoding a Plasmodium antigen led to robust anti-Plasmodium antibody titers and complete protection from reinfection (Baeza Garcia et al.).
D. Monoclonal Antibodies for Passive Vaccination: Passive vaccination with monoclonal antibodies provides more immediate protection against a pathogen than active vaccination. The standard monoclonal antibodies necessary for passive vaccination are expensive to produce and difficult to administer. Therefore, an alternative platform would be advantageous. saRNA vaccines can encode monoclonal antibodies and thus can be a highly useful alternative platform to achieve passive vaccination. For the Zika virus, a saRNA encoding a potent monoclonal antibody-induced higher levels of systemic antibody than an equivalent dose of mRNA. While the circulating antibody levels were protective against this Zika virus challenge, there remains room to improve maximal titers.
E. Cancer: saRNA vaccines for cancer therapeutics exemplify nucleic acid sequence-based personalized medicine. Gritstone Oncology, Inc. has an ongoing clinical trial evaluating patient-specific saRNA neoantigen vaccines for many types of solid cancers in combination with nivolumab and ipilimumab. Gritstone also has an ongoing clinical trial for participants who share neoantigens.
Vector Design
Mechanisms of Self-Amplification of RNA: saRNAs are considerably larger (
9–12 kb) than non-amplifying mRNAs (Blakney et al.). They contain the basic elements of mRNA (a cap, 5′ UTR, 3′ UTR, and poly(A) tail) but have a large open reading frame at the 5′ end that encodes four non-structural proteins (nsP1–4) and a subgenomic promoter before the encoded antigen. Typically, viral genes are downstream of the subgenomic promoter, but in saRNA vaccines, these genes are replaced by gene(s) encoding the vaccine antigen(s). Deletion of the viral structural proteins renders the mRNA incapable of producing an infectious virus (Figure 4).

After delivery into the cytosol of a cell, the saRNA engages with the host cell ribosomes to produce the four components necessary for replication:
nsP1: required for plasma membrane association of the replicase complex and 5′ capping of viral RNA species
nsP2: serves as the RNA helicase and protease for polyprotein processing
nsP3: mediates multiple virus–host protein–protein interactions
nsP4: is the RNA-dependent RNA polymerase
These proteins are expressed as a polyprotein and processed in a highly regulated manner into individual proteins.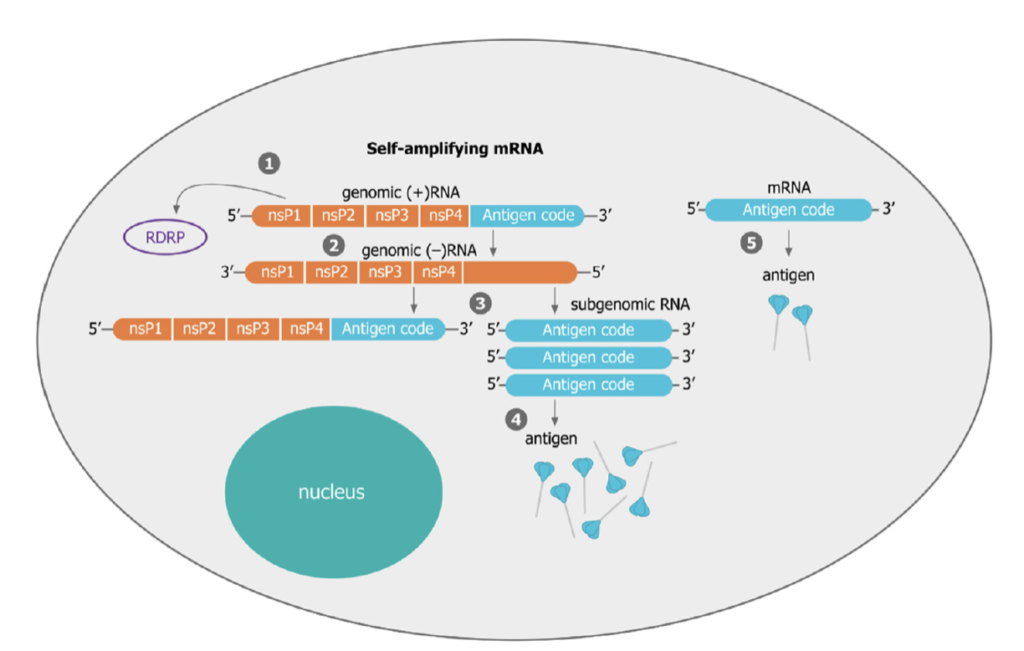 As depicted in Figure 5, the viral replicase first uses the positive sense genome as a template to synthesize complementary negative-sense RNA used by the viral replicase to make more full-length genomic saRNA. Simultaneously, the viral replicase recognizes a subgenomic promoter in the negative strand from which it will make a smaller mRNA (subgenomic RNA). This process leads to high and sustained levels of antigen expression relative to conventional mRNA and is one of the reasons saRNA vaccines require lower doses of RNA.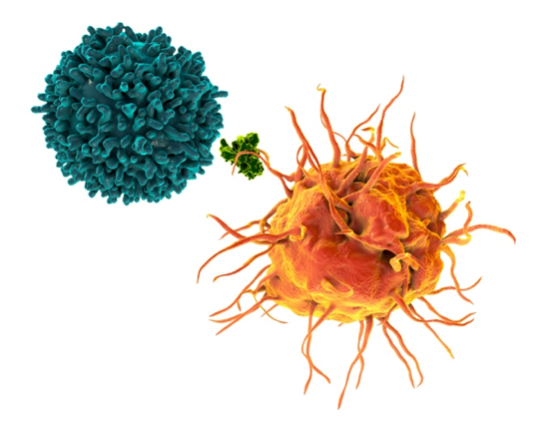 As a result of saRNA vaccine administration, an immune response is generated locally at the injection site and systemically. Blakney et al. add that RNA self-amplification in transfected cells also leads to cellular exhaustion, "immune stimulation" through double-stranded RNA intermediates and a host cell antiviral response leading to apoptosis. In many ways, they say, this process mimics a viral infection and enhances antigen-specific B and T cell responses. Globally, the innate immune response is activated through pattern-recognition receptors, which detect conserved pathogen-associated molecular patterns on the foreign nucleic acid. Detection of pathogen-associated molecular patterns leads to the induction of inflammatory and innate host defense responses. In addition, the sensing of saRNA by PRRs expressed by antigen-presenting cells, particularly dendritic cells (DCs), leads to the activation of adaptive immune responses.
Delivery Systems
The main challenge for saRNA vaccines is achieving sufficient delivery of saRNA to the target cells or tissue (Blakney et al.). saRNA constructs are relatively large (9000 to 15,000 nt), polyanionic molecules, which precludes efficient cellular uptake of unformulated saRNA. Despite the use of "naked" saRNA in some studies, predominant delivery platforms have emerged and are depicted in Figure 6. These delivery strategies use a cationic carrier to condense the saRNA into a nanoparticle of ~100 nm in size. The nanoparticle protects the saRNA from degradation and encourages uptake into target cells.

There are currently three ongoing saRNA vaccine clinical trials and two in the pre-recruiting phase, all of which use either LNP or cationic nanoemulsions (CNE) as a delivery platform(Blakney et al.). GlaxoSmithKline is conducting a Phase 1 clinical trial with a saRNA vaccine formulated with CNE. The Shattock laboratory at Imperial College London is conducting a Phase 1/2 study evaluating the LNP saRNA vaccine to SARS-CoV-2. Finally, Arcturus Therapeutics is also testing a saRNA vaccine in an LNP to SARS-CoV-2 in a Phase 1/2 clinical trial. In view of the above-mentioned challenge of efficiently delivering saRNA vaccines, the importance of these clinical trials is associated with the demonstration of efficacious LNP- or CNE-mediated delivery of saRNA in humans, as opposed to preclinical data in vitro with cells or animal models.
Manufacturing saRNA
According to Blakney et al., saRNA is produced in vitro using enzymatic transcription (IVT) in a similar process to the production of conventional shorter mRNA, although the reaction conditions need to be optimized to increase yields for this longer mRNA. Although there are no publications describing the large-scale manufacture of saRNA, Figure 8 illustrates the unit operations that would be found in a typical cell-free RNA production process.

Co-transcriptional capping using TriLink's CleanCap® technology (Henderson et al.) has distinct advantages for conventional mRNA and saRNA vaccines. CleanCap® Reagent AU was specifically designed to generate Cap 1 structures on saRNA transcripts derived from positive-sense alphaviruses whose genomes start with a 5'-AU (Bloom et al.) (Figure 9). Compared to Cap 0 mRNA, which is produced by legacy co-transcriptional capping methods, Cap 1 mRNAs have superior in vivo activity.
A significant advantage of saRNA vaccines is the relatively short time span necessary to design and test them. Reportedly as little as 14 days are needed to according to an Imperial College London report. This makes saRNA vaccines particularly well-suited to treat novel or recurring outbreaks. Additionally, this advantage makes them an attractive platform for seasonal vaccines that are designed, developed, and administered on short and repeating timelines.
Concluding Comments
saRNA vaccines offer an alternative platform for vaccine-based therapeutics. saRNA vaccines adapt viral RNA amplification mechanisms to induce robust antigen-directed immunity, both locally at the injection site and systemically. As discussed here, successful saRNA vaccine development relies on its antigen and vector design and its delivery and manufacturing process. Importantly, saRNA vaccines offer potential advantages to conventional RNA vaccines due to their ability to self-replicate. These include a reduced effective dosage and decreased manufacturing costs. Although still emerging, advances in saRNA technology have quickly led to increasing numbers of preclinical and clinical studies. While the SARS-CoV-2 global pandemic has been devastating to health and economies, it has accelerated opportunities to test saRNA vaccines in the clinic (Blakney et al.) and shown the world the importance of therapeutic strategies to treat novel outbreaks (see Arcturus Therapeutics, GlaxoSmithKline, and Gritstone).
Finally, it should be emphasized that this Zone blog is intended as a reader-friendly summary. Please consult the original review for additional discussion and details (Blakney et al.). Additional perspectives on saRNA are offered in two TriLink YouTube videos by McCaffrey and by Geall.
What do you think?
Your comments are welcomed, as usual.
Please feel free to share this blog with your colleagues or on social media.