An Inconvenient Truth About Unsustainable Global Food Supply

Agricultural Biotechnology (AgBio) is Providing Transformative Solutions

Highlights from the Inaugural AgBio Innovation Showcase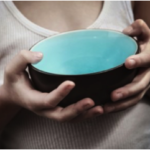 Taken from the journal.ie
With expected global population to reach 8.3 billion in 2030, it's clear that excessive exploitation of food resources is no longer sustainable and the problem will simply worsen with environmental problems and effects of climate change. This ominous outlook by food experts is reminiscent of former Vice President Al Gore's dire vision for global warming in an award winning documentary film in 2016 titled An Inconvenient Truth.
This very real challenge of achieving adequate and sustainable food supplies—globally, not just for developed countries—has been, and continues to be, addressed by nucleic acid-based agricultural biotechnology (aka AgBio). At the forefront of this battle is development of genetically modified foods (aka genetically engineered foods or bioengineered foods), which are foods produced from organisms that have had changes introduced into their DNA using the methods of genetic engineering. Genetic engineering techniques allow for the introduction of new traits, as well as greater control over traits than was possible with previous methods such as selective breeding and mutation breeding.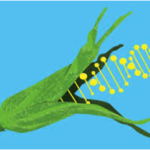 Taken from intelligencesquaredus.org
Last year, I published a blog about genetically modified organisms (GMOs) in which I made fairly general comments about complex government regulatory issues related to "science vs. semantics" and varying degrees of country/consumer acceptance and rejection. This blog is somewhat of a follow-up to that post, and I will share specifics from the 2017 AgBio Innovation Showcase held by the University of California Davis at its World Food Center, which include GMO and non-GMO technologies. The Center was founded in 2013 as an institute aimed at "bridging agriculture, food science, nutrition, veterinary medicine, public health and policy in new and transformational ways."
2017 AgBio Innovation Showcase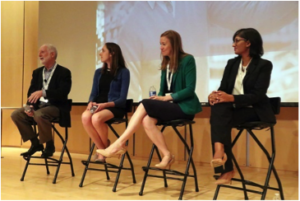 Taken from agshowcase.com
This inaugural event was held on May 8-9 and featured the most promising AgBio and AgTech startups and research projects. The showcase featured solutions in high-value, nutritious agriculture and food from across the globe. The four major showcase themes were Automation & Robotics, Boosting Nutrition & Sensory Value, Innovation in the Livestock & Dairy Sectors, and Water Management. I've selected several highlights that are summarized below. Takeaways from panel discussions about the future of agriculture can be read elsewhere.
Ag Biotech
Diagnostics
AstRoNa Biotechnologies – This UC Davis startup aims to commercialize an easy-to-use, hand-held pathogen detection device to quickly monitor food contamination by bacteria, viruses, and fungi. It's basically "farm-to-table" analysis. The team reportedly developed a disposable test kit to capture and amplify RNA of pathogens, focusing on coli O157:H7. A fully automated handheld instrument is under development and will feature sample multiplexing, quantitative detection, and software to create a traceable record of safety—recording time, location, user, and results in real time.

SnapDNA – This startup has an R&D agreement with the US Department of Agriculture to develop rapid, highly specific tests for foodborne pathogens, including Salmonella enterica and human noroviruses (the latter of which is featured in an earlier blog). I was unable to find many details, but a board member states that SnapDNA is "a semiconductor-based bio-chip and multiplexed DNA detection platform." Adding that "[a>

major differentiator of SnapDNA is the specificity to detect DNA at the level of microbial strains in a fast, low cost test, major pain points in current systems."
Food Science & Animal Health
Taken from Wikipedia.org

Bonumose – This startup in Virginia is scaling up enzymatic production of tagatose (pictured below), which—unlike sucrose and high fructose corn syrup—does not raise blood sugar levels, is low-calorie, and does not cause tooth decay. Beyond not being harmful to health, tagatose provides positive health benefits: it is an effective prebiotic (good for gut health), blocks adsorption of sucrose and starch, is clinically-proven to reduce blood sugar levels in diabetics, contributes to a feeling of satiety, and breaks up dental biofilm. Even better, tagatose is nearly indistinguishable from sucrose in terms of taste and food functionality. And it blends very well with high intensity sweeteners such as stevia. I want some asap!

Resilient Biotics - This El Cerrito, California startup utilizes deep sequencing to characterize host genotypes, commensal microbial communities, and pathogen strain variants for microbiome resolution to rapidly identify important genetic elements and key microbial strains that influence states of health and disease. Heuristic search methods can rapidly pinpoint diagnostic biomarkers for pathogen identification and risk prediction. Resilient Biotics is actively developing live biotherapeutics to address major infectious diseases of the respiratory tract in production animal systems.
AgBio Meets CRISPR
As if the 2017 AgBio Innovation Showcase wasn't stimulating enough, I was thrilled to discover another upcoming meeting that combines two of my favorite topics: agbio and CRISPR. Devoted readers of my blogs will recall numerous past postings on CRISPR for gene editing and other useful manipulations of genomic DNA. My search of Google Scholar indicated no AgBio CRISPR publications to date, but that will likely change, as evidenced by the upcoming conference.
Interested readers can register at the link above and download a detailed agenda and list of confirmed speakers. In doing so, it is apparent that this conference will comprehensively cover the newest topics and the regulatory status related to CRISPR/Cas9 technology.
I look forward to reading about these developments, and posting comments in a future blog titled AgBio Meets CRISPR. If you happen to be attending this conference, please share details about what you learned in the comments section below.
As usual, your comments are welcomed.
SaveSave
SaveSave