Your Research & Discovery Partner
Uncover molecules that matter to you
Everyday matters when it comes to building the next successful mRNA-based therapeutic or vaccine. Start with the right foundation so you can secure funding, meet timelines, and, most importantly—ultimately improve patients' lives.
As a legacy innovator in nucleic acid synthesis, TriLink® leverages more than 25 years of experience to help our partners discover and target high-potential lead construct candidates. We provide personalized support throughout every step of the R&D process, with state-of-the-art products bolstered by extensive CDMO services that set you up for success.
Diverse product offerings ensure the highest quality
Starting with high-quality materials can set you up for high-quality discoveries. We are a leading provider of raw materials used in the manufacture of nucleic acids, offering products like catalog mRNA, modified nucleoside triphosphates, and mRNA capping analogs, including our proprietary CleanCap® technology.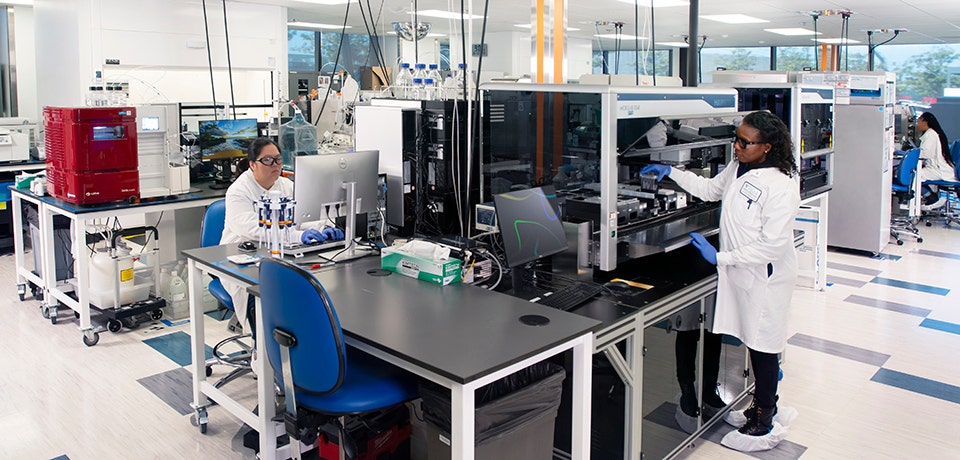 Our pre-designed, stocked mRNAs resemble fully processed, capped, and polyadenylated mRNAs ready for translation.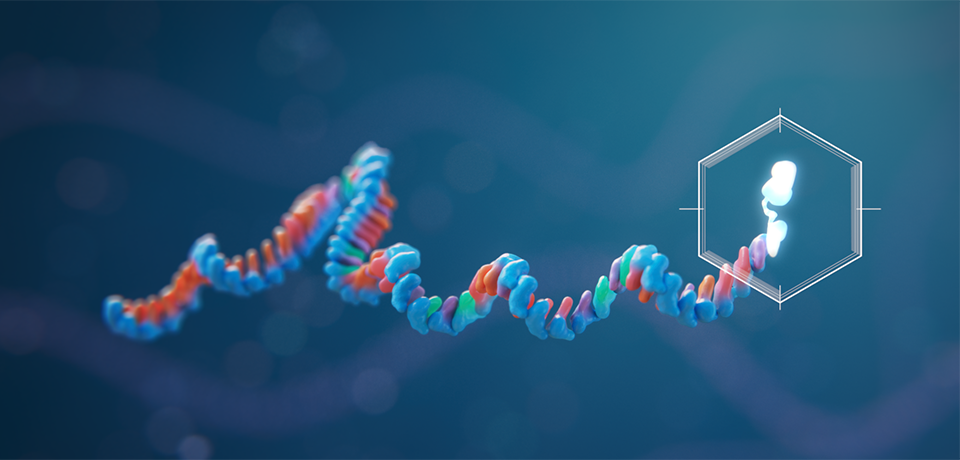 Co-transcriptional capping with CleanCap® analogs overcomes the limitations of legacy capping methods, helping you bring your mRNA vaccine or therapeutic to market faster.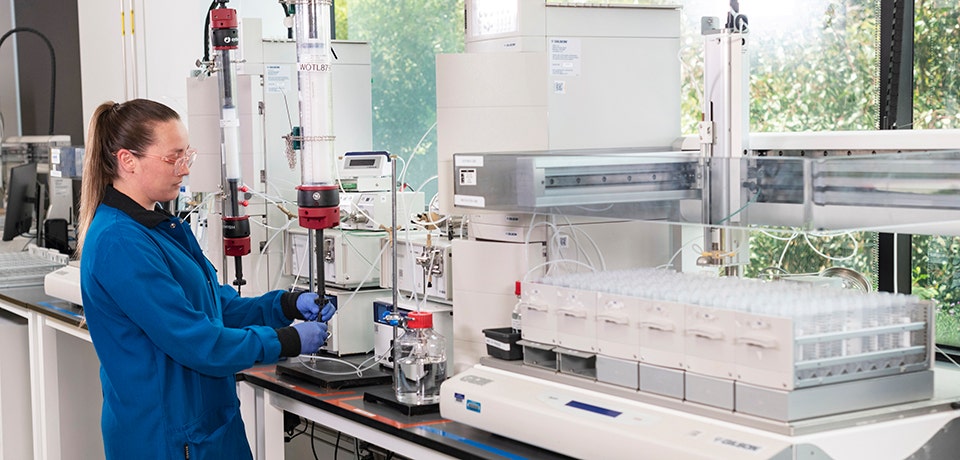 Modified nucleoside triphosphates
Our modified NTPs are used in vaccine and therapeutic programs worldwide and continue to fuel the development of novel therapeutics.
Dedicated CDMO services set you up for success from the start
Discovery phase CDMO services include custom mRNA synthesis, along with a complete portfolio of analytical services. By starting with a partner equipped for the early stages of development, you can avoid the inconsistency and inconvenience of working with multiple vendors.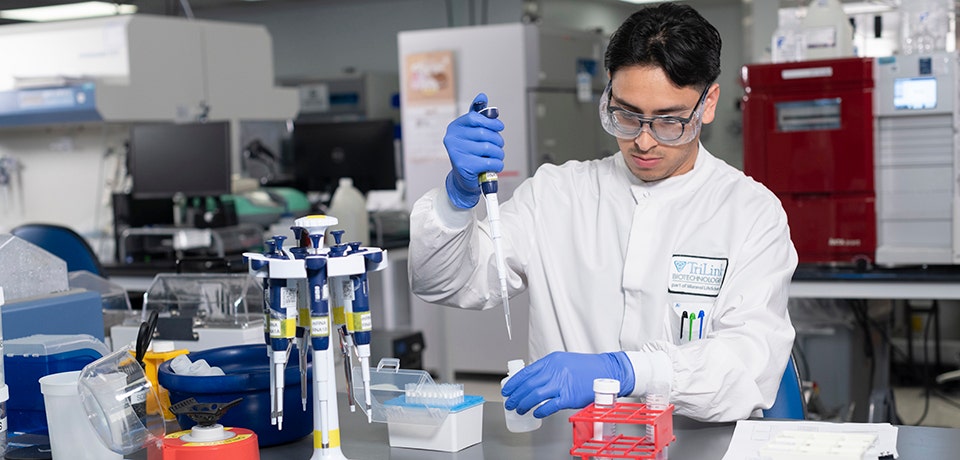 Leverage TriLink's optimized in vitro transcription and purification processes to help meet your unique needs.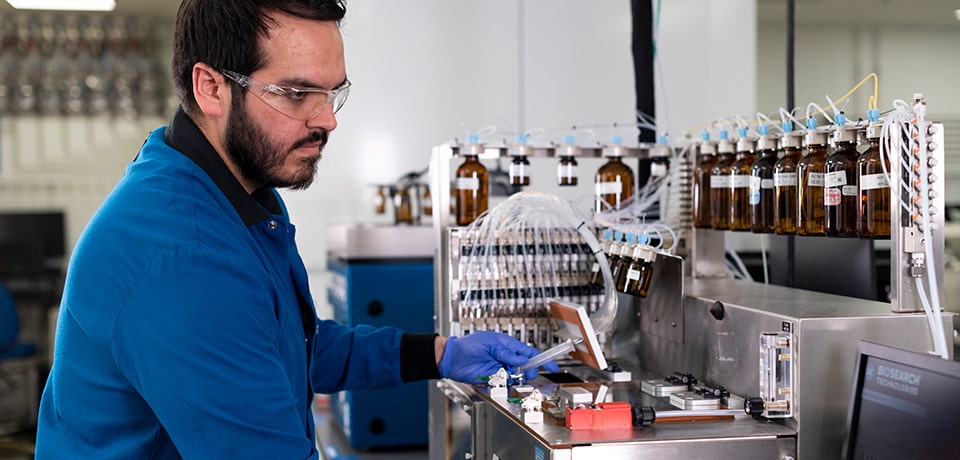 Custom oligonucleotide synthesis
TriLink offers a wide selection of DNA, RNA, modified, and specialty oligonucleotides in scales up to multiple grams. We specialize in the synthesis of difficult and unusual constructs.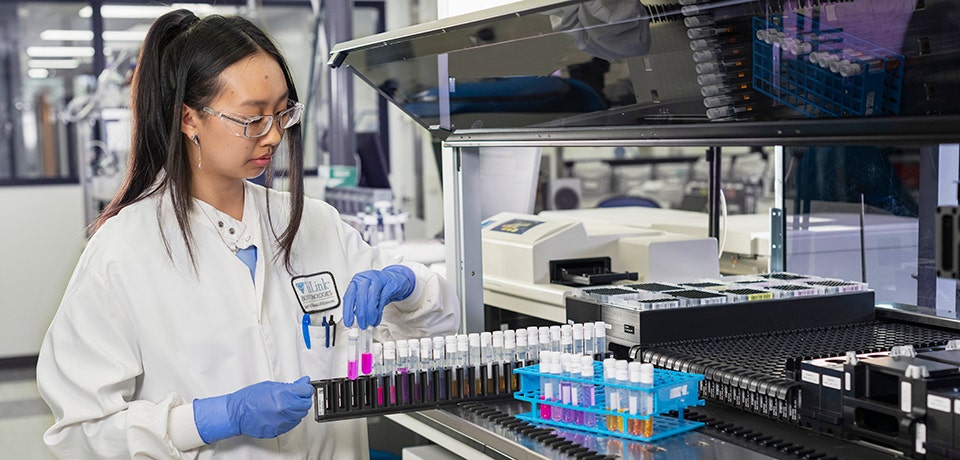 Custom chemistry solutions
TriLink is the industry leader in the custom synthesis of unique biological molecules and oligonucleotide synthesis reagents, including ultra-pure nucleotides.