Custom Chemistry Services
TriLink is the industry leader in custom synthesis of unique biological molecules and oligonucleotide synthesis reagents, including ultra-pure nucleotides. With decades of experience to draw upon, our synthetic organic chemists and biochemists are available to assist you in every step of the process from development of novel synthetic routes to purification strategies for challenging molecules. TriLink is your one-stop solution for custom manufacturing of research grade materials at small to large scale.
Quality is at the center of everything we do; with ISO 9001:2015 certified facilities and a robust quality system that meets ICH Q7 Section 19 Good Manufacturing Practice Guidance for Active Pharmaceutical Ingredients. Consistent with these certifications we practice continual improvement of quality systems to ensure a consistent product that meets or exceeds your specifications, as well as your expectations.
---
Explore Our Custom Chemistry Services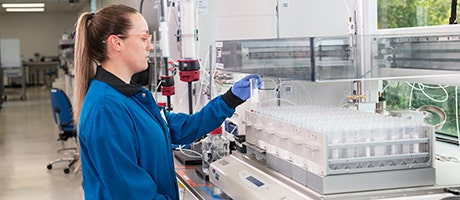 Custom Nucleotides
TriLink has produced hundreds of custom nucleotides to our clients' exact specifications. These include modified nucleotides and nucleotide polyphosphates, including mono-, di- and tri-phosphates. This experience has allowed development of high yielding synthetic strategies and purification techniques to deliver the most challenging compounds to advance your research.
Learn more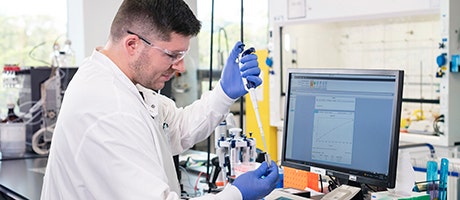 Custom Phosphoramidites and Supports
As a manufacturer of complex oligonucleotides, TriLink understands how important high quality phosphoramidites and well-characterized solid supports are to successful oligo synthesis.
Learn more